Our Money Saving Coupons!
OFFERS SUBJECT TO CHANGE WITHOUT NOTICE. LIMIT ONE PER CUSTOMER PER MONTH. CANNOT COMBINE COUPONS. OFFER NOT VALID AFTER DECEMBER 31st, 2022!
Receive $5 off the price of your next service call with us.
Mention visiting our website, receive $15.00 off our services.
Receive $25 off the price of any Hot Water Heater we supply.
20.00 off garbage disposal replacement.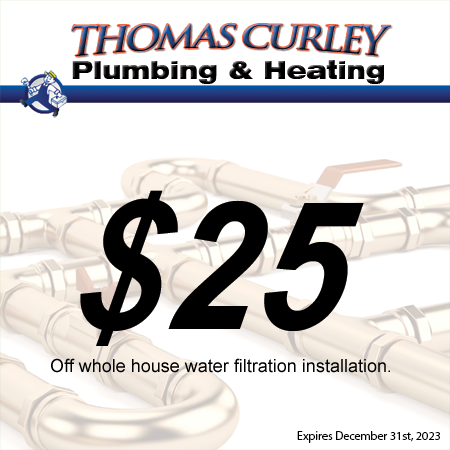 25.00 off whole house water filtration installation.
150 off entire heat system replacement hot water or steam gas system.
$100 off gas leak detection service!
Free water heater evaluation!
$150 off any sewer or water line excavation repair!
$250 off any whole house repipe!